Description
Bring Shine and Vitality to Your Hair Naturally
* Vegan & Preservation Free
Origin: Finlan
d 
Size: 250ml
The 100% natural hair rinse to

 stimulate hair growth, 


clean the scalp and balance sebum production.
Apple cider vinegar-based wild nettle care rinse is especially suitable for 
Dry

Sensitive

Irritated

Itchy

Flaky

Oily

Pimply scalp
Hair rinse can be used after every wash and you can even replace a traditional conditioner with it. Hair care can't get any more natural than this!
Suitable for all hair types, especially those with dry, oily and problem scalp.

Enjoy healthy and shiny hair naturally with apple cider vinegar, hair growth-stimulating Finnish wild nettle and rosemary.




Contains lavender essential oil, which soothes itchy and irritated scalp, and refreshing organic peppermint.

Our ingredients can help prevents hair loss by cleansing the scalp and stimulating hair growth. It will also help hair color last longer.

Helps remove possible soap residues from hair and rebalance the natural pH of your scalp and hair.
Against Hair Loss
Vinegar rinse has traditionally been used to stimulate hair growth, clean the scalp and balance sebum production. The hair rinse removes soap residue from the hair, so we recommend using the rinse if your hair feels sticky after washing with shampoo.
Please note that the conditioner smells strongly of vinegar, but when diluted, the smell is not as strong. The smell of vinegar disappears when the hair dries.
Wild Nettle Hair Rinse is suitable for dry, sensitive, irritated, itchy, flaky, greasy and pimply scalp.
The Best Raw Materials from Finnish Nature
In addition to apple cider vinegar, the Wild Nettle Hair Rinse contains hair growth-stimulating Finnish wild nettle and rosemary. We manufacture the herbal extracts used in the treatment rinses ourselves from the beginning at Flow Cosmetics' own factory. To the Wild Nettle Hair Rinse we also add lavender essential oil, which soothes itchy and irritated scalp, and refreshing organic peppermint.
Active ingredients:
Apple cider vinegar - Balances the pH of the hair and scalp. Helps bring vitality and shine to the hair, and makes the hair stronger. Promotes hair growth and can help prevent hair loss.
Wild nettle - Treats the hair and scalp with antioxidants, speeds up hair growth, soothes and helps relieve possible inflammatory conditions.
Rosemary - Stimulates hair growth, refreshes the scalp, balances sebum secretion and helps with irritation and itching.
Organic peppermint - Refreshes and antiseptically treats the scalp.
Did You Know?
The nettle in the Wild Nettle care rinse is picked wild at Sillankorva's organic farm, and it is collected at a certain time of the month using biodynamic methods to guarantee the highest nutrient density of the raw materials. 
Member of Finnish Natural Cosmetics Society
Follow guidelines set for certified natural cosmetics by Natrue, BDIH and Ecocert

 Originally imported from Finland 
Most Powerful Skincare Products from Highest Quality Plants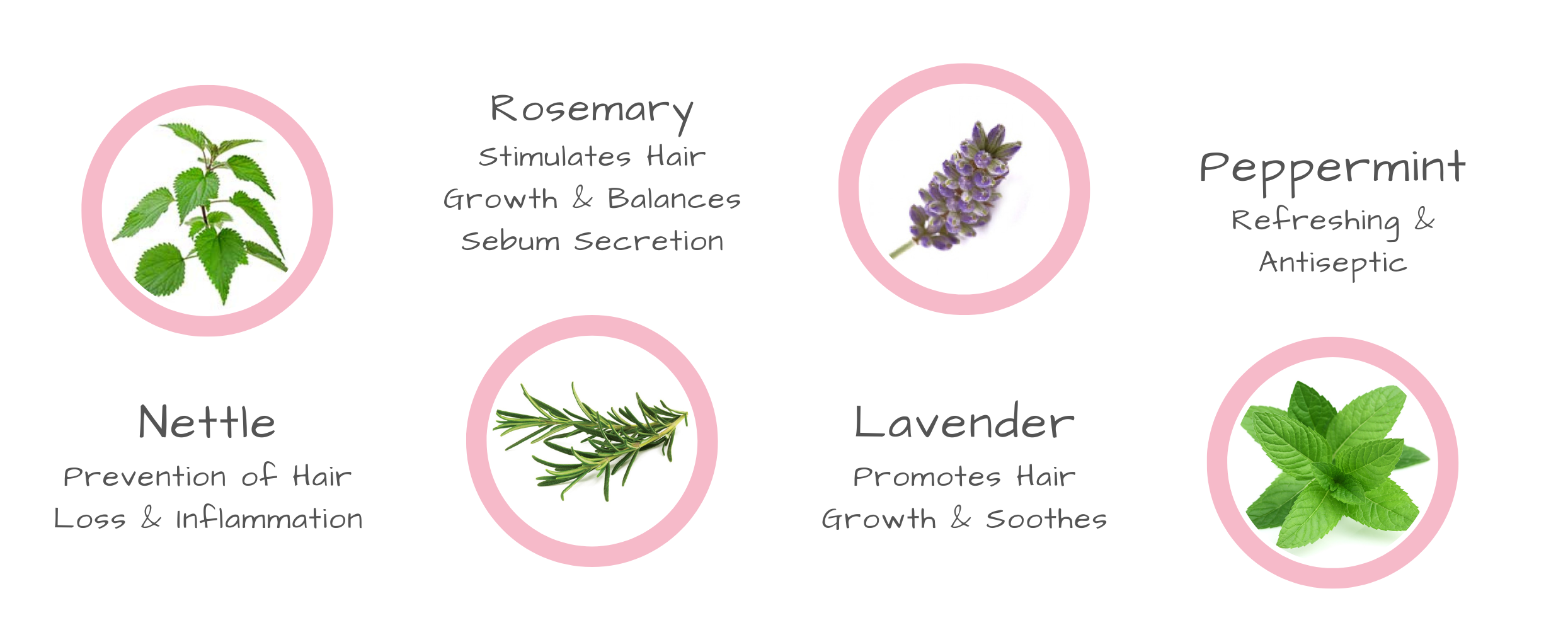 Usage:
HOW TO USE:
A vinegar-based conditioner is the perfect partner for a shampoo soap bar. We recommend rinsing, especially for those who are new to shampooing, because it speeds up the disappearance of the sticky reaction from the hair that may occur in the initial stages with shampoo soap bar.
Use rinse after washing your hair with shampoo soap bar
Rinse off under water if necessary or leave in the hair to work!
HOW TO PREPARE THE RINSE? 
Shake the conditioner bottle to mix the extracts properly
Measure approx. 10-20 ml of concentrate (approx. 1-2 caps) into a plastic bottle or cup, and add 100-200ml of warm water. If the ends of the hair are really dry and damaged, you can also make a stronger mixture. A slightly thinner mixture is sufficient for short hair.
Wash your hair with shampoo.
Rinse well and towel dry the excess water.
Pour the hair rinse evenly throughout the hair.
If you want, you can rinse your hair lightly with water or leave the hair rinse on your hair. The benefits of hair rinse are more effective if you leave it in your hair.
Ingredients: 
INCI: PYRUS MALUS FERMENT FILTRATE**, URTICA DIOICA LEAF EXTRACT*, ROSMARINUS OFFICINALIS LEAF OIL*, LAVANDULA ANGUSTIFOLIA FLOWER OIL*, CEDRUS ATLANTICA WOOD OIL*, MENTHA PIPERITA LEAF OIL*, LIMONENE***, LINALOL***
* Wild grown or certified organic ingredient
** Ecocert or COSMOS approved ingredient
*** From natural essential oil